Everyone knows that leather jackets are essential and the most widely used clothing items worldwide. Only adding a leather jacket to the dress completes the chemistry between necessity and fashion. Every age group, gender, and social class prioritizes clothing made of such animal skins. However, a fashion enthusiast retains a few fundamental ideas before buying a piece for a kickass look.
All types of leather jackets are readily available online in standard sizes. We frequently hear, "Why should I get a leather jacket in a custom size?" Customization in size is a serious matter that requires some targets to push the character up. There are some fundamental principles to keep in mind while making decisions that will last, but understanding a custom size is also essential for the average person.
In this article, we make an effort to give you a detail understanding about the importance of costume sizing. There are numerous considerations when purchasing a leather jacket, including the fit, the material, and the stitching. These three factors are closely related, so your style may suffer if the fit is off. You will only be able to wear your favorite jacket for a short period if the cloth is stiff. Or if the stitching could be better, the particular style does not make you feel at ease. So when you finally get the chance to acquire a custom-sized leather jacket, everything has a lot of meaning for you.
Why should I prefer a custom-size jacket?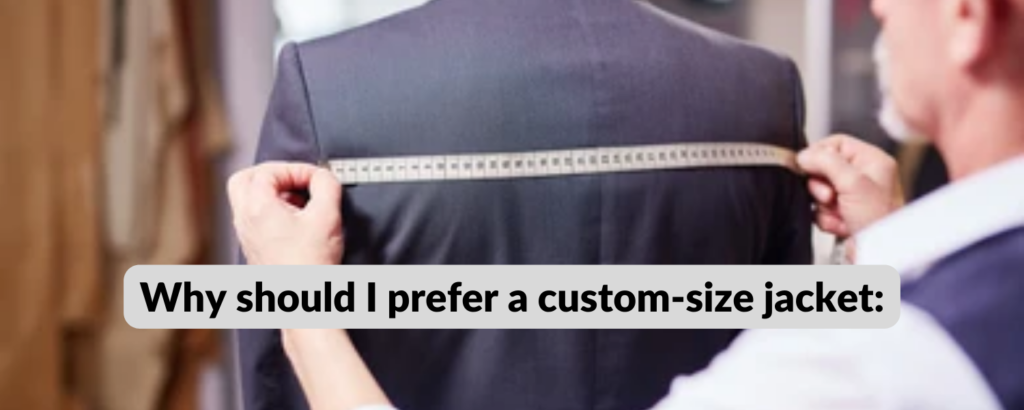 Several aspects make you ponder a little bit more before buying to look fantastic in your favorite leather jacket. Similar to how size is crucial to you, extra length or a neat appearance are equally favorable for a dashing manly or fashionable womanly appearance. Everything should be put correctly, from the shoulder to the size of the sleeves. If one of the features isn't accurate, you won't likely wear that pricey item again soon.
Many people strive to have the definitive version of their characteristic style, which necessitates the appropriate leather jacket to uphold their image. Regular sizes are readily available in the market, giving the average person an excellent choice. Still, those with excessively long arms or broad shoulders obsessed with projecting a robust physical identity will never be pleased with standard sizes. The design's appeal is lost when it is resized using its sources, and the choice of bespoke size is endless.
In these situations, getting a customized leather jacket is strongly advised. There is always an edgy silhouette for your essential fashion needs, so try custom sizing in your favorite styles, which usually offer vibrant color schemes and premium leather materials.
Features of a custom-size leather jacket: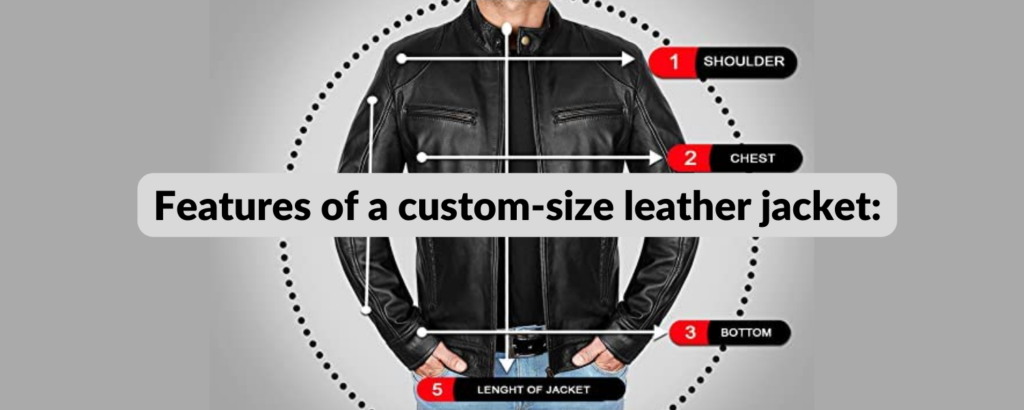 When looking for a leather jacket in a custom size, there are some elements to consider that ensure a comfortable wearing experience with various fashion sensations. Let's look at this quickly!!
Greater Fit: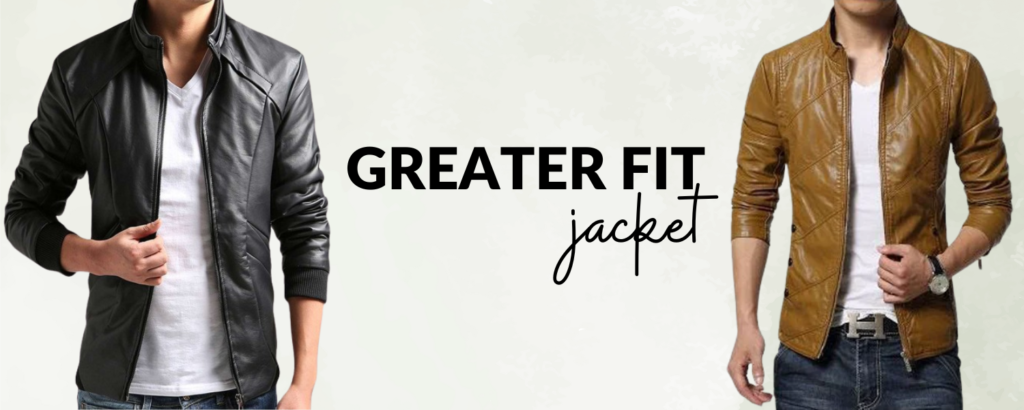 The most important aspect of a leather jacket is its flawless fit, a prominent selling feature for those who appreciate fashion. People who are concerned with their appearances rarely compromise on fit. Even for a long day of fun with friends and family, people feel relaxed and at ease if their jacket fits perfectly. However, a custom-sized leather jacket is an unavoidable expense for individuals who always want to succeed in their fashion choices.
Correct measurements: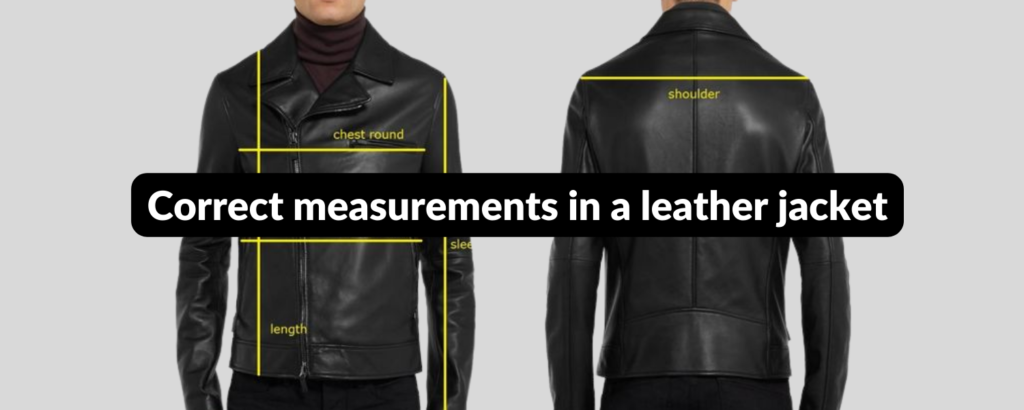 Always take the proper dimensions before purchasing a leather jacket, especially if you want to do it online. Giving them your size at the moment makes it easier to visit a store in your neighborhood physically. However, for online, you must chat or email about your size. Take your measurements and thoroughly discuss with them if there is any confusion. Avoid choosing clothing that is too long or loose-fitting; snug shoulders and waist are also not advised.
Ensure the jacket fits properly, so you feel at ease, cozy, and warm. The places you should emphasize are your shoulder, waist, neckline, sleeve length with cuff, and hips.
Price tags: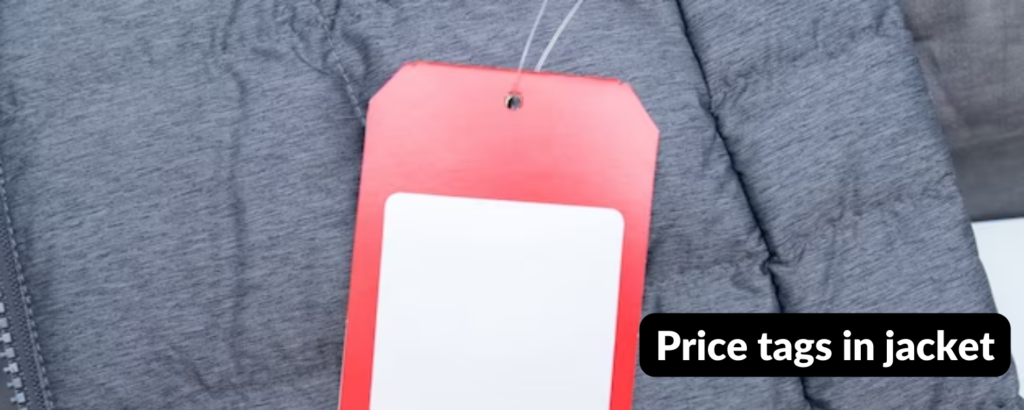 Heavy price tags demotivate people from buying a leather jacket. Standard sizes of fashion essentials are already pricey because high-quality materials are never cheap; therefore, investing in a bespoke dimensions is more expensive than buying one in the standard size. Rely on trustworthy sources because you should know what you are getting for your money. Every time you want something in a custom size, the vendors charge extra because it requires more work, but when they do, they put their best effort into creating a nice product for you.
High-quality material: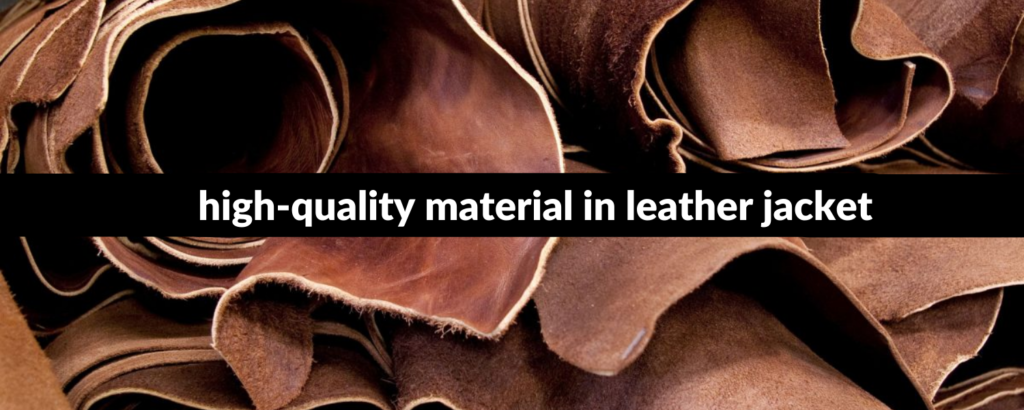 The importance of high-quality materials cannot be understated. People invest in leather jackets because they know they will enjoy them for many years. Consequently, choose real leather rather than faux and artificial leather before making a purchase. Nothing could make you happier if you don't believe in buying every year than the material's superior quality.
Durability:
Combining high-quality fabric, more robust stitching, and the internal support required for such wardrobe essentials results in durability. You can purchase a jacket if all three of these criteria are satisfied. Because viscose is the most fabulous fabric for keeping the body warm in the winter and dries in the summer, double-check everything with the buyer before giving them a large chunk of money.
In summary:
The result is a jacket that is both attractive and long-lasting because custom-sized outfits are typically made from superior materials and with more excellent care during production. Whether you're looking.